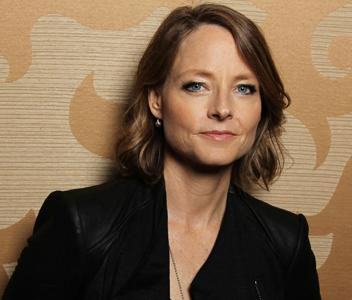 Jodie Foster is best known for her long acting career, but the actress has always seen herself in the director's chair.  But after directing three theatrically films — Little Man Tate, Home for the Holidays, and The Beaver — Foster has been looking at her fellow big-name actors and actresses who have done shows on cable television and believes her future work belongs there.
During the Comic-Con panel for Neill Blomkamp's Elysium, Foster revealed that she was "Developing a few things" for cable, and pointed out that television is "a good outlet for what I do.  I think I may spend some time on cable."
"I think it's a good outlet for what I do," She added, "What I do are personal stories and, in some ways, usually involve family and they have equal amounts of comedy and drama, sometimes an absurdist twist, and they're very verbal. And I like constructing complex characters and hopefully seeing this sort of tapestry of how they interact with each other over time evolve. Well, TV's the place for that."
Part of the reason why Foster is exploring creating material for cable television is the difficulty she has had with getting the films she has directed into production.  She says, "It's a long process.  Because I do make personal films, they're hard to get off the ground, especially nowadays."
What projects Foster might have in development is unknown, but it's clear that the Oscar-winning actress feels that television is where her future work belongs.
via the Associate Press