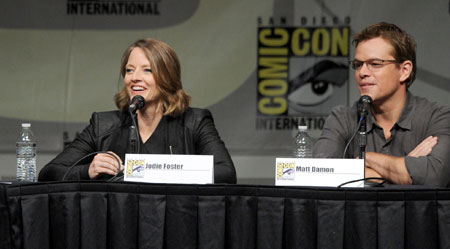 One of the things I love about Comic-Con is finding out about films that I'm kind of 'meh' about.
Case in point is Neil Blomkamp's Elysium. Starring Matt Damon, Jodie Foster and Sharlto Copley, the film is set in the year 2159, where rich people live on a man-made space station and the rest of population reside on a ruined Earth. A man (Damon) who is on the verge of death tries to bring the worlds together.
The footage they showed was pretty damn great and seeing Matt Damon be a bad ass again is always a treat. I loved the panel and now, I totally want to see this film.
Check out the whole panel below – minus the clips from the film, of course.