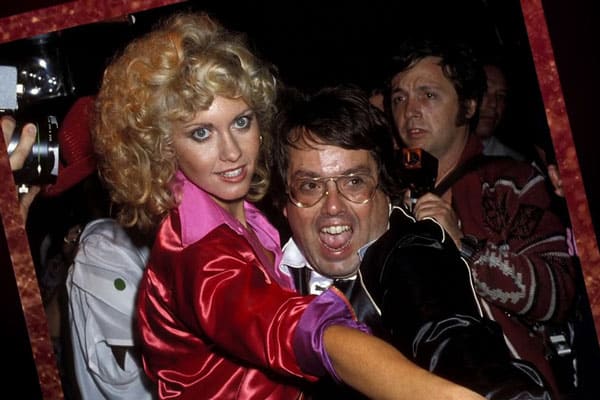 If you're a fan of the the movie version of Grease, and honestly why wouldn't you be, then you have Allan Carr to thank. Carr was the driving force behind the massive hit and if not for his drive and tenacity in getting the film to the big screen, we'd never have those Summer Nights.
In the aptly titled, The Fabulous Allan Carr, Emmy Award winning director Jeffrey Schwartz, who also helmed the wonderful documentary, I Am Divine, shows a glimpse of 70's and 80's Hollywood excess where Carr was a King.
Carr came to Hollywood armed with a savvy marketing genius and quickly began his career as a talent manager to Ann-Margaret, Marlo Thomas and a then unknown Marvin Hamlisch. Not satisfied with simply that aspect of his career, he became a producer guiding the aforementioned Grease to becoming one of the highest grossing movies movie musicals of all time. Trying to top himself, he guided the disco era super-group, The Village People, into one of the biggest flops of the time, Can't Stop the Music. It's great fun watching this debacle take place.
That thankfully didn't stop him because he then brought together Jerry Herman and Harvey Fierstein to bring the  now classic musical, La Cage aux Folles, to Broadway.
And let's not forget that he was also responsible for the infamous 1989 Oscar duet of Rob Lowe and Snow White.  It's worth your time just to relive this cringe-worthy song and dance moment.
Throughout his career highs and lows, Carr hosted a slew of legendary parties at his mansion in Hollywood's Benedict Canyon. Turning the bottom floor of his home into a disco that Caligula would be proud of.
Carr was never one not to self-promote and throughout the era he was everywhere appearing on talk shows and giving interviews to anyone with a microphone and Schwarz mines those to great effect.
However, he saves some of the most interesting aspects of his personality, mainly his temper, till the end of the film. The film might have been better served if that anger was shown throughout, we might have a fuller picture of the man. But that being said, the film provides a breezy and entertaining time capsule into that era. One where Carr was truly a king and, if you're a fan of old-school Hollywood tales, one where he deserves to be remembered.