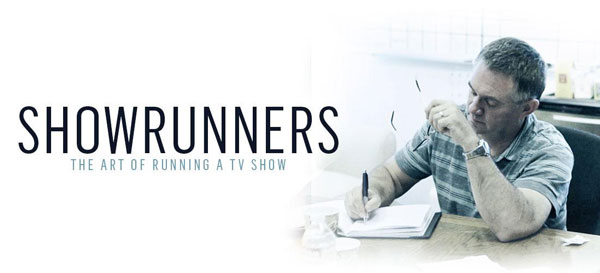 I've been at the mercy of showrunners more times than I can count; auditioning for everything from nice guest star roles all the way to tiny one-liners. And every time, a showrunner has been there.
To think, that when I've auditioned for even the smallest role, that they are there has always boggled my mind. They've got to steer a huge ship each and every week and they are there to watch me audition for a one-line role?
But after watching director Des Doyle's terrific new documentary, Showrunners, I finally understand. These men and women are responsible for the livelihood of hundreds of people. They've got the weight of the world on their shoulders, why wouldn't they want to be involved in even the most minor bit of casting?
If you don't know, a showrunner is the "life blood of a show" as one of the executive's interviewed for the piece puts it. They are responsible for creating, writing and overseeing every aspect of a television show.
Featuring interviews with J.J. Abrams (Lost, Fringe), Kurt Sutter (Sons of Anarchy), Damon Lindelof (Lost, The Leftovers), Janet Tamaro (Rizzoli & Isles), Joss Whedon (Buffy, Firefly), Terence Winter (Boardwalk Empire) and Shawn Ryan (The Shield, Terriers), we get an inside look at what they do, who they are, how a show is made and how they became showrunners
We're privy to some incredibly candid moments like when one showrunner describes how bad he feels for the crew when one of his shows is cancelled to how actor Anthony Lapaglia admittedly treated first time show creator Hank Steinberg like a dick on Without a Trace.
And Sutter, always a good interview, talks about casting actors and "not bringing poison to set."
If you work in this industry or are just a true fan of television, this is really a must-see. You'll be hooked on this from start to finish.