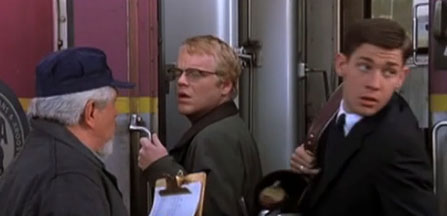 Here's a cool video featuring a bunch of well-known actors in the very first on-camera roles.
Some of them are pretty obvious; Jack Nicholson in Little Shop of Horrors, Johnny Depp in A Nightmare on Elm Street, Nicholas Cage in Fast Times at Ridgemont High and Kevin Bacon in Animal House.
But, there are also some that I didn't know like Woody Harrelson, John Krasinski, Jon Hamm and Jack Black.
Unfortunately, it's back by music and you can't hear any of the dialogue but it's still fun to watch nonetheless.
Check it out below!
via Vulture