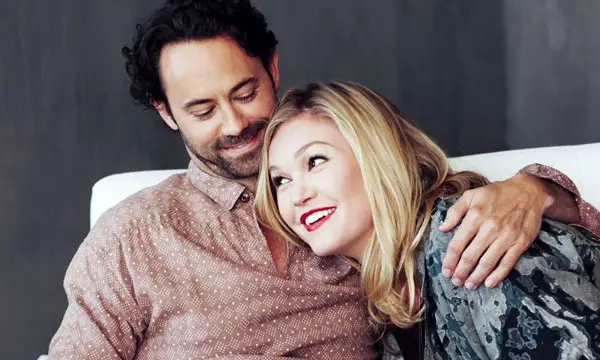 Julia Stiles has bounced between mediums throughout her acting career. From big blockbusters like the Bourne franchise to her own scripted show, Blue, on YouTube, the actress likes to keep mixing it up.
She told the Associated Press why it's important for her to constantly change up her career. The Dexter guest star said, "I'm such a child that I just want to show up and play dress up. I'm not very good at the long term plans. I've kind of embraced that my work is always in flux."
Currently, the 33-year-old actress is starring off-Broadway in a one-act romantic comedy with a darker edge, Phoenix. The show is about two people who meet up after their one-night stand to discuss the aftermath of their choices. Stiles stars in the show with James Wirt at the Cherry Lane Theatre.
She explained why she chose the theatrical project, "For me, it makes sense because it's getting back to my roots and also why I wanted to be an actress in the first place. At its core, it's very simply what I find delightful."
While no one can ever peg her as a specific type of actress, Stiles has a theory about this. She said, "My work is a little bit of a hodgepodge. My career has been this conglomerate of all these different mediums. I'm believing more and more in that expression, 'You don't pick the part. The part picks you.'"
Phoenix is at the Cherry Lane Theatre in New York City from July 28-Aug. 23.