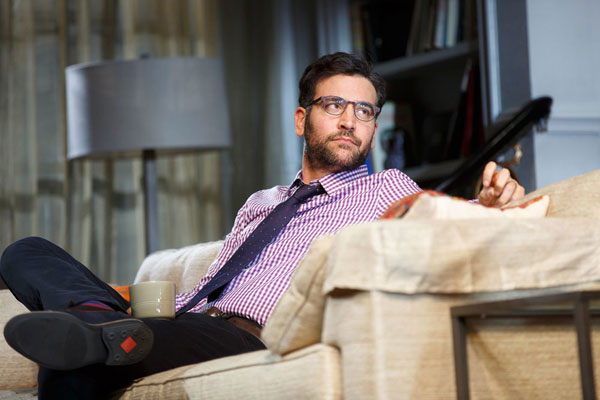 The hottest drama on Broadway right now is the drama Disgraced which hits upon sensitive topics like race, identity and religion at a tumultuous dinner party. The play won the 2013 Pulitzer Prize. How I Met Your Mother actor Josh Radnor is starring in the play as a Jewish art dealer who doesn't keep his opinions to himself.
He explained to The New York Post why he chose to do the show, "One of the things I really responded to in the play [was] I really liked how the heroes and villains keep shifting almost on every page."
As an alumni of NYU's grad acting program, he made his Broadway debut in 2002 as the replacement for Jason Biggs in The Graduate. However, he didn't stay long in the space as the TV world came calling.
Radnor shared, "I kept getting really close to these [theater] roles, and I noticed a lot of them were going to people who had more film and television credits. I just started booking pilots kind of quickly, and then the next thing you know — not the next thing you know, it was years and years — one of them hits."
The big hit was HIMYM which ran for nine seasons on CBS. It certainly wasn't a bad way to get a TV credit.
Disgraced opened at the Lyceum Theatre on Oct. 23.