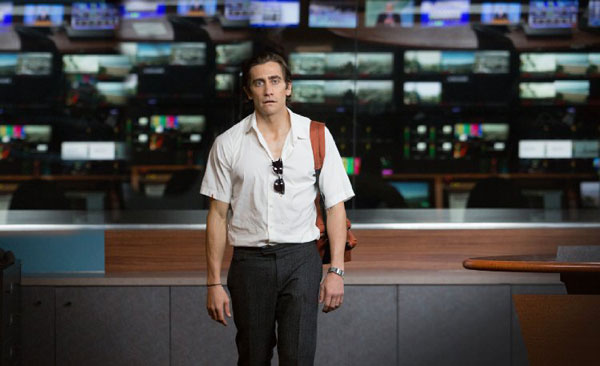 Jake Gyllenhaal has an interesting perspective about life in front of and behind the camera. As the son of director Stephen Gyllenhaal and screenwriter Naomi Doner, he has a respect for what goes on behind the camera. He utilized that understanding while acting and producing on his latest film, Nightcrawler.
He shared to the Produced By: New York conference audience about the delicate balance between the two, "My answer to both sides is, don't take things personally, everyone has an agenda and it's to be respected. Acting is an incredibly immature and selfish profession, but I also believe on the flip side of that coin, it can also produce great empathy. … Understand that it is an extraordinarily sensitive job, and I don't mean to be self-indulgent, but it's an odd job. … It's an odd thing conjuring up feelings in the midst of all this chaos … it's magic."
For actors, he really emphasized the point of not making the film too self-serving. He said, "Be aware of your place in a grand family that is making a movie."
His curiosity as an adult is carrying over to what happens behind the scenes as well. He explained, "I've always been fascinated by the abrasion between the actors and what's in front of the camera, … and all the issues behind it, and how to balance the two. Also I was told by someone a few years ago to never stop being a student."
Nightcrawler opened nationwide on Oct. 31.