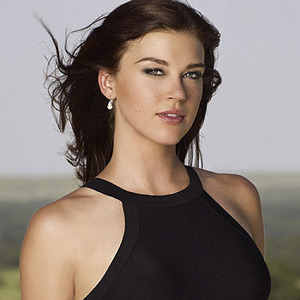 And the golden lasso goes to… Adrianne Palicki.
The "Friday Night Lights" star has been cast as the title character in "Wonder Woman," a new pilot for NBC.
Written by David E. Kelley, the show is a reinvention of DC Comics series, in which Wonder Woman, otherwise known as Diana Prince, fights crime while trying to balance her life as a corporate executive and modern woman.
Kelley and Bill D'Elia (Boston Legal, The Practice) are executive directors. The pilot will be directed by Jeffrey Reiner, who was also responsible for "The Event."
Palicki is best known for her role as "Tyra Collete" in the NBC series "Friday Night Lights." She will also be playing Jennifer Gray's role in the upcoming remake of Red Dawn. The film also features Chris Hemsworth, Josh Hutcherson, Josh Peck, Isabel Lucas and Jeffrey Dean Morgan.
Warner Bros has been trying to produce a film version of Wonder Woman for over a decade now. At one point, Joss Whedon was set to write and adapt the movie. He had his eye on "How I Met Your Mother" star Cobie Smulders for the role of Wonder Woman. Angelina Jolie was also rumored to be in talks for the role.
Click here to read five facts about Adrianne Palicki, courtesy of The Hollywood Reporter.