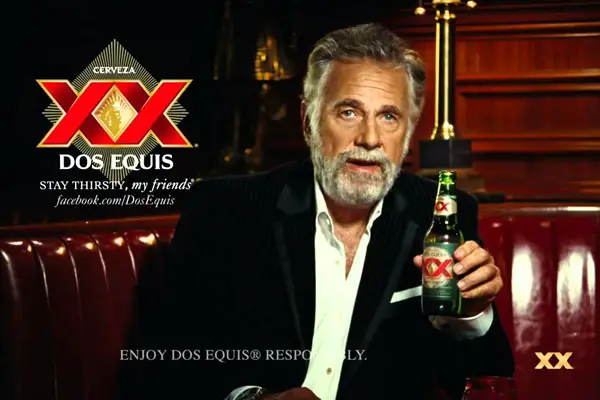 "The Most Interesting Man in the World," known in real life as actor Jonathan Goldsmith, has found himself embroiled in perhaps his least interesting scenario — a legal battle with his talent agency.
In October, Gold Levin Talent sued Goldsmith for breach of contract because he stopped paying commission payments from the ads to the agency in November 2014. The suit labels Goldsmith "The Least Honorable Man in the Entertainment Business" and alleges that "Goldsmith's preference for Dos Equis intoxicated him into believing that he could ignore his promises and obligations." The agency is seeking 10% of Goldsmith's pay since he stopped paying commissions in November 2014.
In a countersuit, Goldsmith claims that talent agent Butch Klein (AKA Tim Jordan) is "living in a fantasy world" and was not involved in securing his role in the campaign. Instead Goldsmith credits Barbara Burky, a talent manager that represents Goldsmith whom Goldsmith later married, as the agent responsible for Goldsmith landing the role. Furthermore, the New York Daily News reports that Goldsmith's suit argues that Klein nearly got Goldsmith booted off the now ten-year advertising campaign after "disclosing terms of a confidential deal signed in 2012, costing him future economic opportunities."
Stay litigious, my friends.