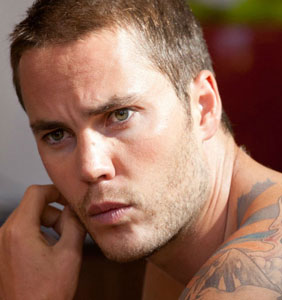 At the moment Taylor Kitsch looks like box office poison.
His last two movies, John Carter and Battleship, were predicted to be box-office smashes, not bombs.  So, the former star of Friday Night Lights is hoping his new film, Oliver Stone's Savages, will be greeted more enthusiastically by audience goers.
Kitsch is trying to remain positive, telling The Washington Post, "Maybe it's a blessing in disguise that it died, and I'm not tied to these things for the next 10 years.  I'm free to do whatever I want now.  If I want to do something in January, February, March, April, I don't have to go through two studios to be greenlit."
The 31-year-old doesn't think of the two flops as a complete waste of his time.  "I feel I grew an immense amount as an actor," he said.  "On so many levels, it tested me.  I wouldn't change a thing.  I wouldn't take any of those choices back.  I love what I'm doing.  I've started to get excited again, and I think, obviously, it was hard on me that they didn't work.  You have bosses, we all have bosses, you want to do well for them.  But I gave everything I had."
Working with Stone and costars Blake Lively and Salma Hayek has helped Kitsch remain optimistic about his future.  "I know personally, and this is the main thing to me that matters most, you talk to anybody I've ever worked with, ever.  They will say that I'm probably the hardest-working actor you've watched in preparation, in drive, in what I put into it," he said.  "I think at the end of the day, that's what matters.  If you and I work together, and I go, 'Yeah, I'll go to war with you again,' I think that's the ultimate compliment you can give anyone."
Savages will open in theaters Friday, July 6.