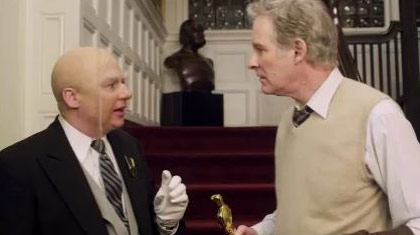 Here is another promo for the Oscars, this time featuring Mike Myers and Academy Award Winner Kevin Kline.
In the video, Myers plays British Oscar expert Sir Cecil Worthington who teaches Kline the proper way to hold his statuette.
I like both of these guys, particularly Kline, but man… this isn't funny at all.
Check it out below.