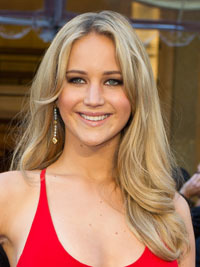 When you wake up early (at least here on the West Coast) Tuesday, January 24, you'll be seeing Jennifer Lawrence announce the nominations for the 84th Academy Awards® alongside Academy of Motion Picture Arts and Sciences President Tom Sherak.
Sherak and Lawrence will unveil the nominations in 10 of the 24 categories at the Academy's Samuel Goldwyn Theater in Beverly Hills.
Lawrence received a nomination for her lead performance in Winter's Bone and will next be seen in The Hunger Games.
The Academy Awards, with host Billy Crystal, will air on Sunday, February 26, 2012, at the Kodak Theatre.