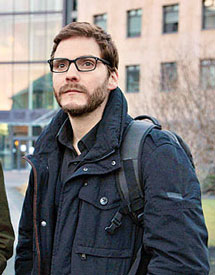 Daniel Brühl has broken through in 2013 as a rising star to watch in Hollywood. As a German actor, this is quite an impressive feat since it's harder for foreign actors to make a splash in the American film market.
Not only did Brühl impress audiences in Ron Howard's Rush as Formula One driver Niki Lauda, he is also taking on the challenge of playing Daniel Domscheit-Berg in The Fifth Estate opposite Benedict Cumberbatch.
In a recent interview with Moviefone, he talked about gaining exposure to U.S. audiences and how it's easier for German actors now than just a decade ago.
He shared, "I'm very glad that things have changed — thanks to people like Quentin [Tarantino]. That was the first experience for me, in Inglourious Basterds, and I heard that some of the American stars wanted to play certain parts in the movie, and Quentin said, 'No, no, no. I just wanted to make it different and give German actors the opportunity to play Germans.'"
With filmmakers like Tarantino seeking authenticity , it has allowed the 35-year-old star to break through. However, Brühl points out that American film studios and artists are also more willing to come over and shoot in Europe these days.
"It's also nice to see that more and more film companies, and Americans, are coming over to Europe, to Germany, to Berlin, to shoot their movies. Not only because of tax reasons, but also because of the facilities and the professional crews we have. And of the story, of the content of the story, " he said, "So I find it very positive that if you're European or Asian or African, you should try and find actors who are actually from there. That makes cinema very interesting because you discover people that you didn't know before. So yeah, it gives us great opportunities. I hope."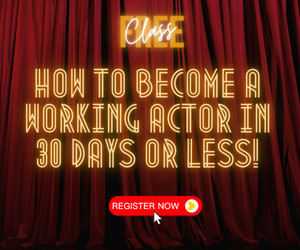 Brühl will next be seen in A Most Wanted Man starring Phillip Seymour Hoffman, Willem Dafoe and Rachel McAdams.