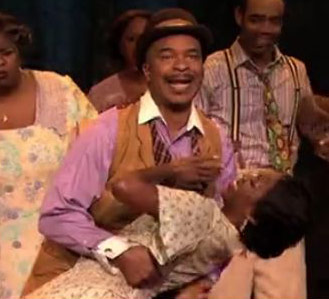 In the second night of Broadway Week on Late Night with Jimmy Fallon, David Alan Grier and the cast of Porgy and Bess came on and rocked 'It Ain't Necessarily So.'
This is what I was wanting from Monday's show with Nick Jonas. Having him stand behind a mike and sing didn't show anyone what the show was about. By the way, ticket sales have fallen 40% since he joined the cast. He looks like the part, I just wish I saw him perform it.
Anyway, check out Porgy and Bess below!