Here are 6 clips from the upcoming film, Horrible Bosses.
Starring Jason Bateman, Charlie Day, Jason Sudeikis, Jennifer Aniston, Colin Farrell and Kevin Spacey the cast is great and from everything I've seen, it looks great. I just hope that all the funny scenes aren't in the trailers and clips.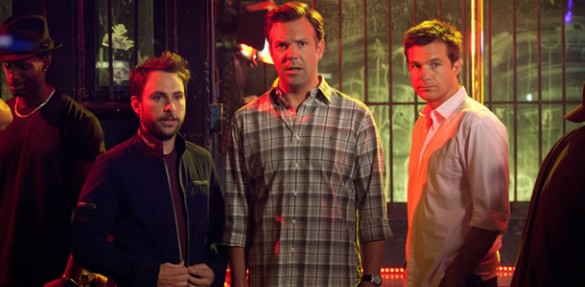 Horrible Bosses comes out July 8th.
Nick (Jason Bateman) learns just how insensitive Mr. Harken (Kevin Spacey) can be.
The guys sneaks into a house.
Dr. Julia Harris (Jennifer Aniston) learns that Dale Arbus (Charlie Day) is engaged.
Dale (Charlie Day) contacts a contract killer.
M. Jones (Jamie Foxx) comes up with a good idea.
Kurt Buckman (Colin Farrell) wants to slim down the work force.