Here are 8 clips from the upcoming Water for Elephants.
Starring Reese Witherspoon, Robert Pattinson and Christoph Waltz, the film is based on the bestselling book about a veternary student who joins the circus after his parents are killed.
I read the book and I'm really looking forward to this one.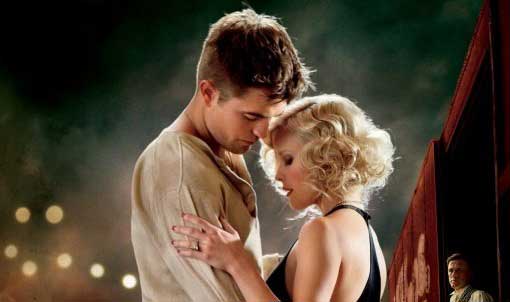 In theaters: April 22, 2011
Cornell
Elephant
Elephants Flirt
Bull Man
Circus Came To Town
What Would Happen
Break My Law
Come With Me