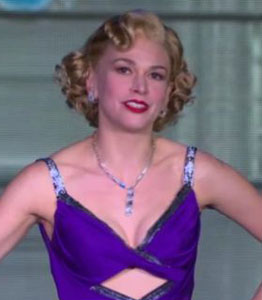 Sutton Foster, Joel Grey and Colin Donnell appeared on The Rosie Show performing songs from the hit Broadway revival, Anything Goes.
Sutton and Donnell sang "You're the Top" which was followed by her and Grey – who is 79 years old by the way – performing "Friendship."
I could watch Sutton Foster all day. 
Check it out below!
Sutton Foster and Colin Donnell Perform "You're the Top"