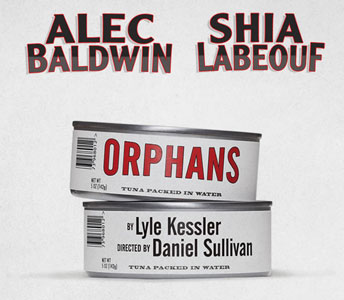 Shia LaBeouf will make his Broadway debut this spring in Orphans. Directed by Daniel Sullivan, LaBeouf will star alongside Alec Baldwin in the Lyle Kessler play. 
The show will begin performances on March 19th and open on April 7th 2013 at the Schoenfeld Theatre (236 West 45th Street). It'll mark the first Broadway staging of the play. 
In the play, two orphaned brothers are living in a decrepit North Philadelphia row house. Treat, the eldest, played by LaBeouf, supports his damaged younger sibling by petty thievery, and makes the house a virtual prison for the seemingly simple-minded Phillip. One night he kidnaps a rich older man, Harold (Baldwin), who turns out to have his own motives and becomes the father figure the boys have always yearned for.
Casting for the role of Phillip will be announced later.