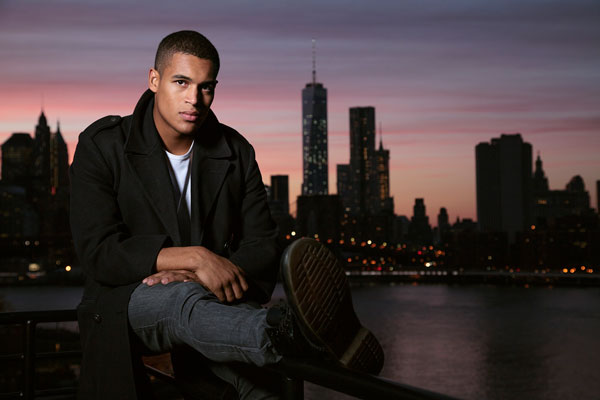 Written by Josh Hawkins
It started December 18th: I was given an eleven page set of sides with only a day and a half to prepare. "All I need to do is get the character and get off book," were my original thoughts. What followed was another email from my agent with a one hundred and nineteen page script for the project. I had to read it, of course, to give me the best understanding of who this guy was. However, this set me back and pushed me forward at the same time due to time running away.
Preparation is key in this game, so I really poured my soul into the work with the time I had, and before I knew it, I was in the room in front of a hand-full of casting directors.
It was actually here that I found a little trick that worked for me: I sat peacefully while all the other actors walked up and down the waiting area speaking lines aloud while trying to memorize them. For some reason I put on a compilation of Whale music. I just trusted my instrument and reached a place of zen to which I was in complete control, and I walked into the room and delivered. To this day, I still feel that was one of my strongest auditions, but I got no callback and no feedback. I was mad, angry, frustrated. "What more do I need to do?" is all I kept crying out.
The start of the year brought pilot season, which meant a lot of auditioning. I had so many characters in my head that I was forgetting where I was putting things. After the first two weeks I started to spot a trend – everything that I was getting called in for was by casting directors who had already seen my work.
I came to the realization that as long as you stay focused and "do the work", it's just a matter of time. When a casting director likes you, he or she will keep bringing you in until the right project comes. Like most actors, I hate to audition. I always wished there was a better process, but there isn't. I live by this beautiful line that the late Phillip Seymour Hoffman said: "If you're given a chance to act, take those words and bring them alive because something will transpire, ultimately."
Josh Hawkins is a English born, New York based actor where he is signed with the well known Acting agency, Innovative Artists. The craft being the most important part of Josh's acting, he works closely with the famously talented teacher and actor Roberta Wallach.