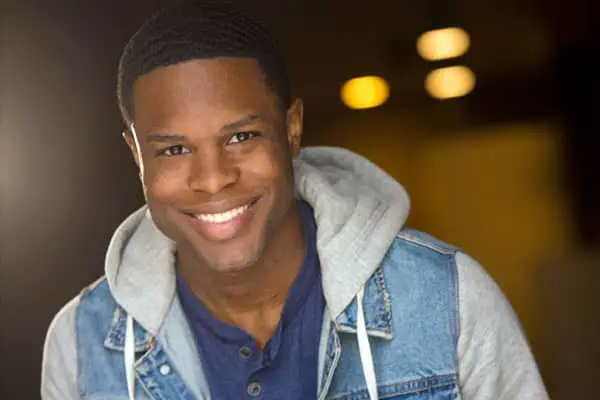 Coming from the east coast down to Houston, Texas, people would always ask me "Why would you go and start an acting career there?!" Well for starters I moved here for a fresh start from NY/NJ but most importantly I have family here. So my foundation and transition was pretty easy. I started college but I also knew that it was time to take my acting career very serious and I knew I had to start somewhere. Starting out with just theater classes at the local community college San Jacinto was a huge eye opener for me. I was nervous, scared, and shy about performing in front of people. But the best thing about taking these beginner courses was the experience and that everyone else was at the same level as me. In addition to that we were all building a network of fresh actors wanting the same goal, which was to become better with our craft.
A few years went by and I noticed I hit a ceiling. I realized I needed to become better with myself and grow even more physically and mentally. I reached out to the same network of actors I met in class and they referred me to some great acting coaches in the city of Houston. Once I started attending class, not only was I growing as an actor but I was meeting new actors that were just as hungry as I was. This helped me out a lot but also gave me insight of what type of representation I needed like these other actors to really start making a mark in the state of Texas. One things for sure, every market has good agents and then bad ones.
Picking the right one was a good experience because I started to learn more about the business and as well understanding to bring your A game when you go to auditions. I understood that if you continue to do good with your auditions and callbacks even if you don't book them, your agent would start to pitch you more and casting directors start to request you more. It's like that in major markets of course but in Texas the film industry isn't that big so that recommendation and relationship goes far with word of mouth! Having a great relationship with your agent but also going to events in your area to network can help you bypass a lot just because they know who you are outside of the audition room too. Everything started to come together naturally and I started to stand out in a great way.
It sounds easier said than done reading this but it took many years to get to a level of standing out in a great way. The first step is never letting anyone tell you your market isn't good enough. From industrials, extra work, featured extra, etc I have done it. It's all about experience and it adds up. Secondly, you may never know who your classmates may know or who they can refer you to so always go to class and be willing to learn. Last but not least, nurture relationships with your agent, and casting directors (not in a creepy way). Everybody is connected in some shape or form so always be professional with anything you do. The grass is greener wherever you're at.
Written by Malcolm Farrell. Find him on:  IMDB | Facebook | Instagram | Twitter