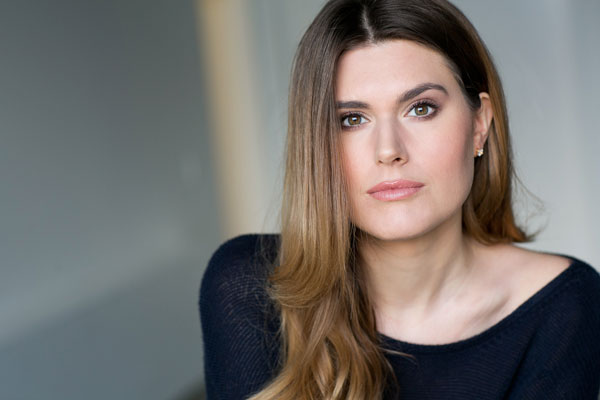 Written by Charlotte Rothwell
Hugh Jackman said, 'it dawned on me that acting was what I wanted to do with my life. Nothing had ever touched my heart like acting did.' I know this feeling very well. I first caught the acting bug at age four when I was playing 'The Little Match Girl.' I had to walk across the stage barefoot and shivering while thinking I could see my beloved grandmother in the flame of my match. I did not know it then, but with the imaginary light of that match a love affair had begun- to quote The Smiths, it is 'a light that will never go out'.
At the age of 18, I jumped on a train to London from my Northern English seaside town outside of Liverpool for a last-minute audition for the American Academy of Dramatic Arts, which has an alumni list that reads like an Oscars nomination announcement. Actors who have refined their craft there are Gena Rowlands, Kirk Douglas, Robert Redford, Danny DeVito, Adrien Brody, Paul Rudd, Jessica Chastain and Anne Hathaway, to name but a few. An ecstatic phone call to AADA's Admission department and six weeks later, I was on a plane to Los Angeles two weeks after my 19th birthday in eager pursuit of my dreams.
It hadn't been an easy time beforehand, but I was determined to knock down every hurdle that threatened to obstruct my Hollywood dream. The amount of money I had to raise in a matter of weeks was intimidating, but I wasn't going to let finances stop me from accepting this 'once-in-a-lifetime' opportunity. For two weeks, I survived on three hours sleep a night and a diet of tea and tears- until one day, I had every single cent I needed. The feeling was surreal.
Since my graduation, I've played the lead in films such as 'Senoa' and 'Book Worms'. I've booked starring roles in 'My Crazy Ex' for Lifetime Movie Network, as well as 'Murder Book' for Investigation Discovery. I was incredibly fortunate to be invited to join BAFTA-Los Angeles as one of their 'Newcomers of the Year' and honored to be within that same bunch of Brits named the 'One's To Watch' in the industry and the 'next generation of rising stars'. I was also interviewed live on Actors E Chat Show by the great Sandro Monetti, as one of four actors chosen to represent 'the next wave of British stars in LA'. I've appeared on Access Hollywood Live, made a guest-appearance on 'Englishman In LA' and I am very grateful to have two exciting films lined up.
I've been lucky enough to be a part of BAFTA-LA's Community Education and Outreach Committee and be a volunteer in their Mentor Program, where we mentor young students at Washington Prep High School in South-Central Los Angeles. We recently took them to Universal Studios where they were able to put their vision into practice and shoot short films of their own. Seeing the students thrive has been an incredible inspiration to me and I cannot stress enough the immense importance of getting involved in a program such as this. It has taught me that we all have the right to pursue our dreams. With a heart bursting with passion, a truck-full of determination and a work-ethic to match, we can defy the odds and anything can be possible.
I was recently selected to be one of 20 finalists in the LA premiere of the acclaimed Monologue Slam UK, after being named the Masterclass Winner. The incredible force behind this great event is Tri-Force Creative Network, an organization that believes in giving actors a platform to shine and seize opportunity. The commitment and vision of Jimmy Akingbola, Fraser Ayres and those behind Tri-Force Creative Network serve as a beacon of positivity to pave the way for actors of all ethnicities and backgrounds. It is spirited, dedicated industry dynamos such as these who I look to for inspiration as I keep moving forwards and upwards in my career- the people who pursue what they love without apology or compromise and who rise while taking other people up to the top with them.
My stepdad Paul was a police officer with a strong passion for music, who tragically lost his life much too soon in a drowning accident. He built a sound studio in our garden shed, which became his creative outlet and was the place to which he retreated in order to feel inspired and invigorated. He showed me the joy of being creative, how fulfilling being an artist could be and the immense importance of spending your days doing something you enjoy. He should have lived his everyday life with the same sparkle in his eyes that I saw when he was in his make-shift studio making his music. His life was too short to have lived any other way and I know he would want me to live my life following my heart.
Acting makes my heart beat and my blood pump around my body. It is the very thing that makes me feel alive. Pursue what you love with reckless abandon, let the 'no's be fuel to the fire that makes you push towards your goals and keep going until you get there. Give yourself permission to live- to really live. Experience every little thing to its fullest and never, ever give up on your dreams.