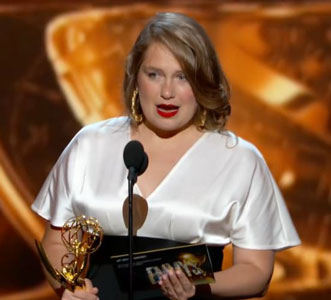 Merritt Wever, who got her first (and hopefully not last) Emmy Award last night, gave the single greatest award speech in the history of award shows.
Wever, who stars as Zoey on Nurse Jackie, won for Supporting Actress in a Comedy and she was clearly surprised that she won.
Check out what happens!