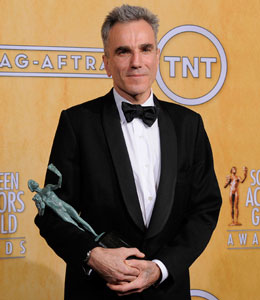 Here are a handful of interviews from the SAG Awards Media Room featuring Daniel Day-Lewis, Dick Van Dyke, Tina Fey and the cast of Modern Family.
Once again, Ben Affleck gives the best answers in this group of backstage interviews, particularly the first question he's given.
Check them out below!
Ensemble in a Film – Argo
Male Actor in a Leading Role Recipient Daniel Day Lewis
Ensemble in a Drama Series Recipients Downton Abbey
Ensemble in a Comedy Series Recipients Modern Family
Female Actor in a Comedy Series Recipient Tina Fey
Life Achievement Recipient Dick Van Dyke