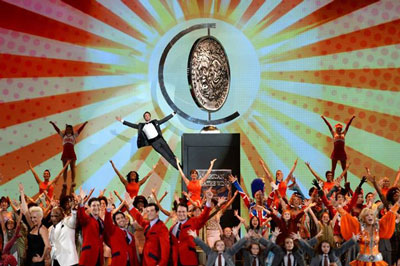 For the fourth time, Neil Patrick Harris hosted the Tony Awards and for the fourth time, he killed it. I can't think of anyone better suited to host the Tonys, can you?
His numbers were the highlights of the show. Besides Kinky Boots, what was better? Nothing that I can remember.
Check them out below. My favorite was the middle number about the cancelled TV shows. Megan Hilty was awesome!