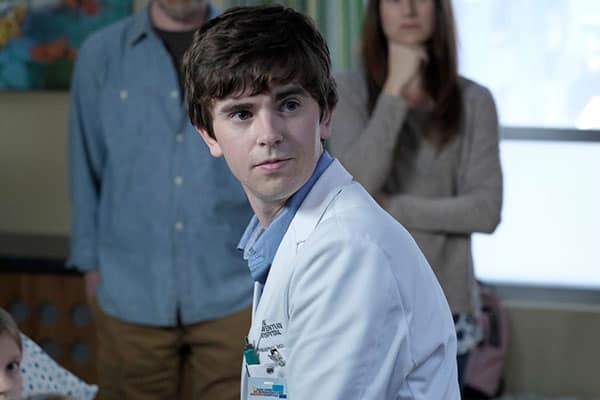 "I try to do different roles. It would get dull for me and the audience if the character is a replication of something I did before." – Freddie Highmore
Most audiences first became aware of English actor Freddie Highmore from his roles in Finding Neverland (2004) and Charlie and the Chocolate Factory (2005), and he continued his career as a child actor in August Rush (2008) and The Spiderwick Chronicles (2008). Highmore has been working steadily as an actor ever since, finding success on two television shows, Bates Motel and The Good Doctor, while also writing and directing episodes of both series.
Speaking with Scroll.In, Highmore talks about the challenges of playing Doctor Shaun Murphy–a brilliant surgeon who is an autistic savant–on The Good Doctor, as well as about his varied career so far.
Highmore reveals that playing a character that is both autistic and a brilliant medical professional took significant preparation. "Shaun Murphy's role required more preparation than any other role I did on TV," he said. "In terms of autism, it was important for all of us that the portrayal of the condition was authentic. Again, we had a consultant here too. David [Shore, series creator] and I watched documentaries and read relevant books to help ourselves construct the character. But we were aware that Shaun is representing an individual's story and not everyone in the autism spectrum. The key was to portray his journey as an individual and not someone's who just autistic."
Surprisingly, Highmore's The Good Doctor role came shortly after he filmed the series finale for Bates Motel, in which he played the young Norman Bates of Psycho fame. On the obvious differences between the series, Highmore explained, "I try to do different roles. It would get dull for me and the audience if the character is a replication of something I did before. The genre isn't important as much as the need to tell an interesting character-driven story."