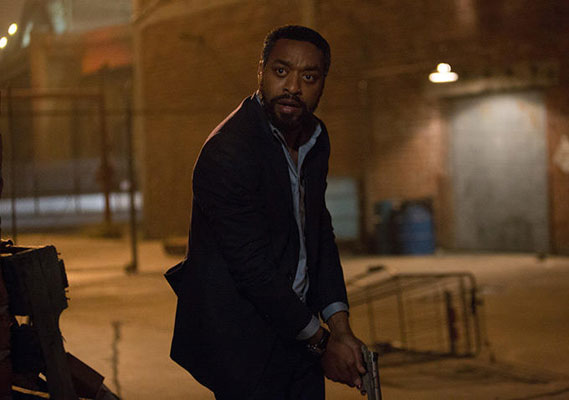 "I'm very happy to see what happens, and the not knowing is what I think makes being an actor exciting." – Chiwetel Ejiofor
After working for nearly two decades, Chiwetel Ejiofor finally became a household name when he stepped into the role of Solomon Northup in 2013's 12 Years a Slave. Today the 38-year-old actor will forever have "Oscar nominated" associated with his name, but win or lose – he's just happy to be staying busy. He recently talked about being blessed with a packed schedule with Vulture's Kyle Buchanan.
He was in this year's The Martian and will soon be returning to the screen with his 12 Years' co-star Benedict Cumberbatch in next year's highly anticipated Doctor Strange. When asked about his jam packed schedule, one that includes a run in live theater, he said, "It feels great to be involved in so many things that I really love, that are happening around the same time. And it's really engaging and gratifying to be able to mix up film and theater. I had a terrific summer in London doing Everyman at the Olivier, one of the best experiences that I've had, really."
While a busy man, he admitted that he's never at ease, "I don't feel that, particularly. I don't know if that's a fault — maybe it is. I feel very engaged with the work I'm doing now, but I don't feel I need to book myself up for the next four years in order to feel secure. I'm very happy to see what happens, and the not knowing is what I think makes being an actor exciting."
With that, Ejiofor isn't one to just take a break just because. When work calls, he answers, "We pushed back briefly on the start date for Secret in Their Eyes, and it allowed me to have a little break at the end of last year where I thought I'd have time off, and then Ridley Scott called and said, 'Hey, listen, I have this movie.' So suddenly I could go to Budapest and film The Martian. It's stuff like that you can't predict, and you just have to be open to the experiences offered to you — and that particular experience with Ridley was incredible."
Ejiofor currently stars alongside Julia Roberts in Secret in Their Eyes.