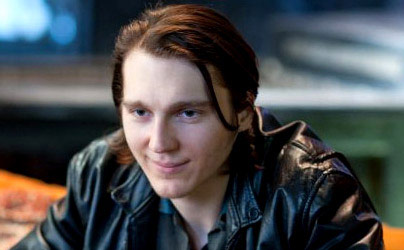 Now that There Will Be Blood and My Little Sunshine star Paul Dano has appeared in perhaps his most significant role so far in Being Flynn, the adaptation of Nick Flynn's memoir, he has had a lot to say about the production and what he learned from it.
In an interview with IndieWire, Dano reveals some of the difficulties he had acting in the film, particularly acting drunk.  He also talks about the reward of working with Robert De Niro, one of the most acclaimed actors in film history.
Acting drunk in a believable fashion is difficult, as any college freshman at a party where the beer has run out can tell you.  It's easy to go over the top, and actually having a few belts could make you lose your focus and instinct.  Ultimately you don't want to look like a buffoon and ruin the scene.
Dano talks about these challenges, saying, "I mean, sometimes, you can have a little nip of something if you feel like it's going to be good for the scene, but sometimes you don't need to. Sometimes it's better to have all your faculties functioning, sometimes it's not. I guess in this film, it moves very quickly so I do think Nick is an addict, but it's not like you see him constantly drunk or snorting coke or hitting the crack pipe. You see the pieces of that and the most interesting thing for me was to not be the guy who's like holed up in a warehouse on the Lower East Side, like f—ing shaking."
One thing Dano wanted to avoid was making Flynn a stereotype of an addict.  He explains, "There's sort a way that people look at drug addicts that's a little stereotypical. I think a lot of people we come in contact with everyday might go home and do the booze or something else, so I wanted it to be more of figuring out where he is emotionally and why he needs that–why he needs to be self-destructive and let the drug thing just be an escape."
One of the highlights of working on the film for Dano was working with acting legend Robert De Niro.  Still, since Dano has worked such acting luminaries as Alan Arkin, Harrison Ford, and Daniel Day-Lewis, he's gotten used to being around intimidating icons.  He says, "I try not to think about who I'm working with too much while you're doing it. Those days, we had a couple of really good scenes. You're walking home, or you get home, and you do sort of go, 'F—. I just spent 12 hours acting with Robert De Niro.' That's a nice feeling. I also think he's really good in the movie so I feel like I didn't just get to pop in and work with Robert De Niro. I got to really work with him.  Robert De Niro's sort of like a surfer, he doesn't really force anything. So if he catches the wave, or something spills out; to watch a guy be a force at what he does. He has a good worth ethic. Hopefully it'll prepare me for whatever happens next."
Being Flynn is now playing in select theaters.