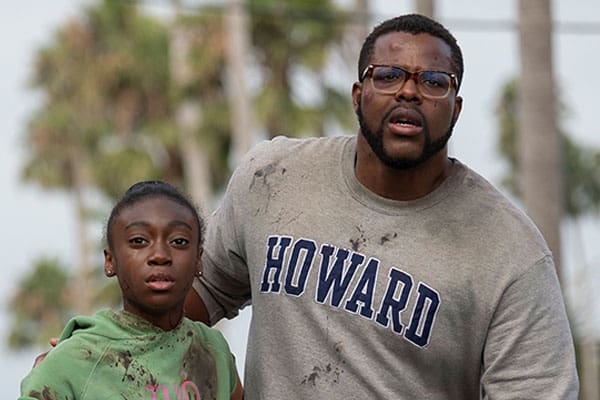 Not only did actor Winston Duke appear in films that topped weekend box office charts in 2018 (Black Panther, Avengers: Infinity War), he's already appeared in a movie that topped a weekend box office chart in 2019 (Us) and will undoubtedly do so again with the release of Avengers: Infinity War. It's a stellar run of success for an actor who only made his big screen debut in Black Panther.
In an interview with Vibe, Duke spoke about the decisions that led him to this success — including his choice to continue his acting education by attending graduate school.
Though Duke spent a year after graduating from college auditioning for acting roles, he soon became convinced that he need more education, and attended Yale School of Drama. He explains, "I needed to be more competitive, and I did not have the tools necessary to do the work that I wanted to emulate. I needed training. I decided at that moment that I was going to get into grad school. There was no Plan B. I put all my eggs in that basket, and then that worked."
Duke's time at Yale opened doors for him. After graduating from Yale, Duke appeared in a 2014 episode of Law & Order: Special Victims Unit, followed by multi-episode stints on Person of Interest, The Messenger, and Modern Family. Following that, he had his breakthrough role of M'Baku in Marvel Studios' Black Panther and Avengers: Infinity War. It's clear that Duke made the right decision!