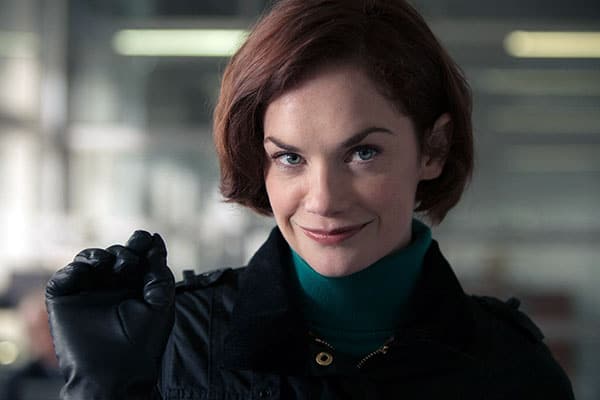 "You just go for everything because you don't really know where you fit in, and you never fit in really. You can keep changing it up and trying new things and challenging everyone's perception of you." – Ruth Wilson on Auditioning

Ask most actors about what keeps them up at night, most of them will say, "auditions." As exciting as they can be, the process can be incredibly frustrating for many reasons — many of which are out of one's control. Even acclaimed actors have negative feelings about auditioning. For example, in an interview with The Houston Chronicle, BAFTA Award-nominated actress Ruth Wilson spoke about her early days as an actress and how much of a challenge auditions were for her.
When it comes to memorable moments in her early auditions, Wilson remembers one that was still a valuable experience even if she didn't get the part. She says, "I can't remember my very first audition. One of them, very early one was for Kenneth Branagh actually to do As You Like It, the film. He did do As You Like It, and I didn't get it obviously but that was quite extraordinary."
Why was it "quite extraordinary"? According to Wilson, it was the opportunity to act with Branagh. She continues, "I just did some Shakespeare in a room with him. It was for a film. He was very nice. He sent me a note afterwards. I don't think he remembers. I've met him since, and I haven't brought it up, and I don't think that he remembers that I auditioned him. He wouldn't remember." Surprisingly, the two acclaimed UK actors haven't worked together since that encounter.
Of course, all of Wilson's earliest auditions were not quite as "extraordinary." She recalls participating in many auditions, remembering, "You just go for everything because you don't really know where you fit in, and you never fit in really. You can keep changing it up and trying new things and challenging everyone's perception of you. But early on, you don't really know what's going to grab at you, so you just go for everything. And you just use it as an experience or a bit of acting, to try a bit of acting or to sort of keep going at it and practicing basically."
Unsurprisingly, like many other actors, Wilson did find the constant auditioning to be a drain. She explains, "Oh, it's horrible. You get rejected all the time. You do sort of five, six, seven job interviews a week and getting rejected for them. It's terrible. It's a real test of mettle, the first few years, going out into the industry, because your agent will put you up for everything, and they just sort of see how you do. Yeah, I'm glad I'm not in those days."