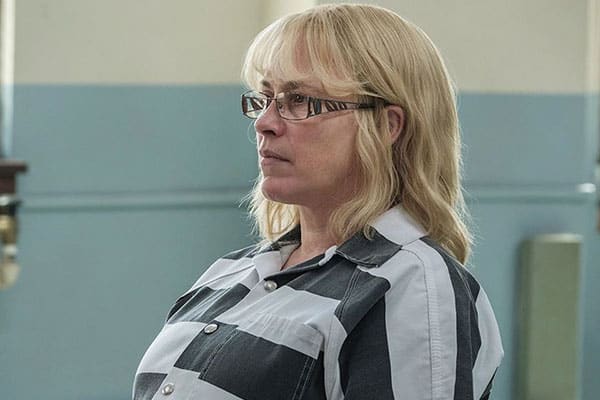 "I just have to be honest about how the character feels and how they excuse their behavior" – Patricia Arquette
In the Showtime miniseries, Escape at Dannemora, Patricia Arquette portrays a prison worker who helped two convicted murderers escape in a Shawshank Redemption-style breakout. The miniseries is based on a true story that happened in upstate New York in 2015. She also appears in another miniseries based on real-life events, The Act, in which she portrays a mother caring for her apparently disabled daughter in a relationship that is anything but motherly or nurturing.
Speaking with Time, Arquette explains how she can portray such despicable characters and why she believes that she is getting opportunities to do some of her best work in her career now.
In The Act in particular, Arquette plays a character that is almost beyond belief in her horrible actions. When asked about making the character "likable," Arquette says, "I don't know how to make someone likable who does what she does to her kid. But that's not my concern as an actor. I just have to be honest about how the character feels and how they excuse their behavior, even if other people think it's horrendous."
On how she managed to land two extremely powerful roles at an age when actresses were normally pushed out of the limelight, Arquette says, "It's always been the norm that they were really ready to put you out to pasture. What's opening doors is these new streams of original content. They need material. At the same time, you have real-life crime stories that started doing well. They all lumped together at a perfect moment in my life."