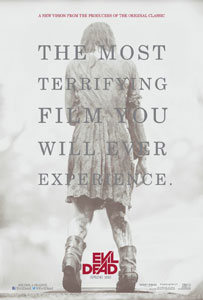 Here's the Evil Dead panel from this weekend's WonderCon.
I've seen the film and it's pretty damn fun – and this is coming from someone who isn't a fan of horror films.
The whole cast, Shiloh Fernandez, Jessica Lucas, Jane Levy, Lou Taylor Pucci was on the panel, as was Director Fede Alavarez but the best part is clearly Bruce Campbell.
We'll have interview from the whole cast, Alvarez and Campbell posting later today and the rest of the week so look for them soon!
The video isn't the best because I took it with my phone but watching Bruce Campbell work the crowd is worth it. Check out the video below!