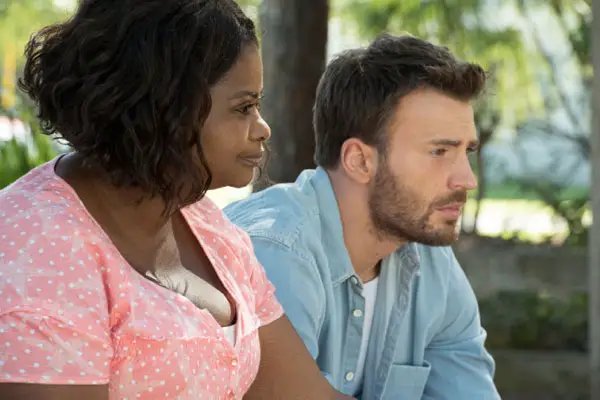 "Even though you're on a giant movie with a huge budget and strange costumes, you're still on a hunt for the truth of the character…" – Chris Evans
Most moviegoers obviously see Chris Evans as Steve Rogers, Marvel's Captain America, and with good reason — Evans has appeared as Captain America in seven movies in the Marvel Cinematic Universe and counting.  While that role is very close to his heart, the fame he has gained from playing Cap has also allowed Evans to pursue more personal roles.
One of those roles is starring in 2017's Gifted, in which he plays an uncle to a genius seven year-old named Frank Adler. In an interview with Esquire, Evans speaks about what he learned from Julianne Moore about what the audience seeks in movie characters, and why audience members could identify with his Gifted character more easily than Captain America.
Evans says, "With Steve Rogers, even though you're on a giant movie with a huge budget and strange costumes, you're still on a hunt for the truth of the character… With Adler, it's nice to play someone relatable. I think Julianne Moore said, 'The audience doesn't come to see you; they come to see themselves.' Adler is someone you can hold up as a mirror for someone in the audience. They'll be able to far more easily identify with Frank Adler than Steve Rogers."