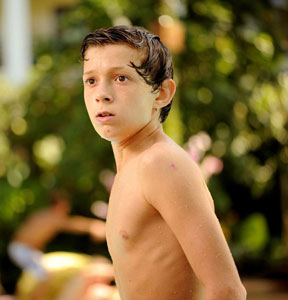 Although Tom Holland is only 16 years old, he will not be letting his new found fame go to his head.  After starring in the critically acclaimed film, The Impossible, Holland knew he might be getting some additional attention.
"My agents and I had a sit-down chat that the next couple of months could be a whirlwind," the British actor told The Wall Street Journal.  "They said, 'Make sure you stay grounded.  It's very easy to go down the wrong route.'"
This is sound advice for someone who has already won the Breakthrough Performance Award by the National Board of Review and the Spotlight Award by the Hollywood Film Festival.  But Holland is not a complete rookie in the world of show business, having started his career playing the lead role in Billy Elliot in the West End.  Despite his experience, the actor struggled while making the transition from stage to screen. Read more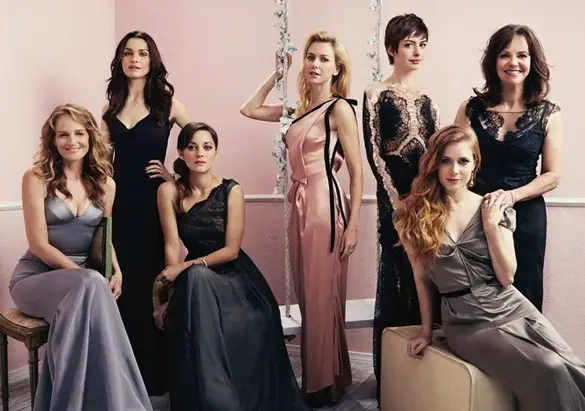 One of my very favorite things that The Hollywood Reporter does are the annual actor roundtables. They get a group of actors, ask them questions and just let them go to town. Some of the answers are smart, some serious and some are just downright funny but all are incredibly entertaining.
In this hour long, uncensored video, THR got Anne Hathaway, Amy Adams, Sally Field, Naomi Watts, Rachel Weisz, Helen Hunt and Marion Cotillard to talk in-depth about their careers and it's absolutely wonderful.
Amy Adams mentions that she thought about quitting acting, Naomi Watts says she operates out of fear and Helen Hunt talks about her nude scenes in The Sessions.
This is well worth your time!  Read more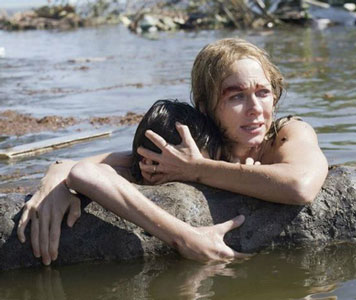 The Impossible, which comes out December 21st, is the true story of a family caught in the tragedy of the 2004 Thailand tsunami and stars, Naomi Watts, Ewan McGregor and Tom Holland. Directed by Juan Antonio Bayona, the film shows how devasting the disaster was to the country, it's people and in particular, this family.
The Hollywood Reporter brought the cast and director together to talk about the film andit's got some pretty interesting moments. McGregor and Watts' chat about working with the young actors who play their children (who are great, btw), the challenges of the water and how they did acting exercises during rehearsal to make their on-screen family seem absolutely real.
Check it out below!  Read more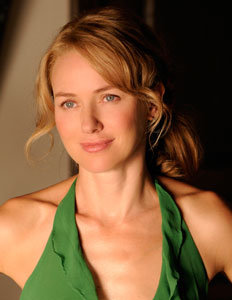 The 24th annual Palm Springs International Film Festival will present Naomi Watts with the Desert Palm Achievement Actress Award at its Awards Gala, which will be held on Saturday, January 5 at the Palm Springs Convention Center. 
The Festival runs January 3-14, 2013.
"We're delighted to pay tribute to Naomi Watts, one of the most gifted and versatile performers to grace the screen," said Palm Springs International Film Festival chairman Harold Matzner.  "The Impossible, the true story of the tsunami that stunned the world with its fury, is the vehicle for Ms. Watts to display the talent and sensitivity that cinema lovers have come to expect and appreciate from her.  It is our honor to present the 2013 Desert Palm Achievement Actress Award to Naomi Watts, for a performance worthy of an Oscar nomination." Read more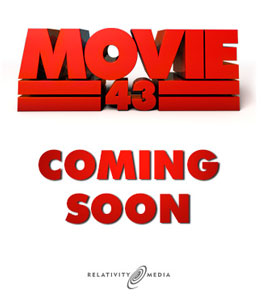 Here is the Red-Band trailer for Movie 43, a new film featuring a series of vignettes starring and directed by so many actors it's ridiculous. But, for all of the great talent, the trailer doesn't seem that funny. Maybe it's just me.
"In Movie 43, comedy is served steaming hot by director Peter Farrelly of The Farrelly Brothers (Something About Mary, Dumb & Dumber) in one of the most original comedies ever made. Starring Elizabeth Banks, Kristen Bell, Halle Berry, Leslie Bibb, Kate Bosworth, Gerard Butler, Bobby Cannavale, Kieran Culkin, Josh Duhamel, Anna Faris, Richard Gere, John Hodgman, Terrence Howard, Hugh Jackman, Johnny Knoxville, Justin Long, Stephen Merchant, Christopher Mintz-Plasse, Chloë Grace Moretz, Chris Pratt, Liev Schreiber, Seann William Scott, Emma Stone, Jason Sudeikis, Uma Thurman, Naomi Watts, and Kate Winslet, Movie 43 is jaw-dropping, uproarious, outrageous fun."
"Movie 43 is the outrageous new comedy from the twisted mind of Peter Farrelly and starring some of Hollywood's biggest names. Comprised of hilarious and offensive story lines and featuring tons of familiar faces we love, MOVIE 43 is the first of its kind, putting each actor in crazy and unique scenarios. This isn't spam, it's just celebrities gone wild… or perhaps it's just plain wrong!"
 In Theaters: January 25th Read more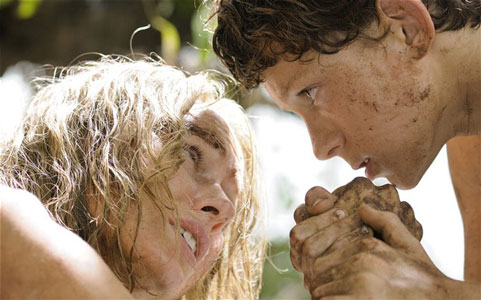 Director: Juan Antonio Bayona
Starring: Naomi Watts, Ewan McGregor
Synopsis: Maria, Henry and their three sons begin their winter vacation in Thailand, looking forward to a few days in tropical paradise. But on the morning of December 26th, as the family relaxes around the pool after their Christmas festivities the night before, a terrifying roar rises up from the center of the earth. As Maria freezes in fear, a huge wall of black water races across the hotel grounds toward her. The family finds themselves caught, with tens of thousands of strangers, in the mayhem of one of the worst natural catastrophes of our time. But the true-life terror is tempered by the unexpected displays of compassion, courage and simple kindness that Maria and her family encounter during the darkest hours of their lives.
In Theaters: December 21st  Read more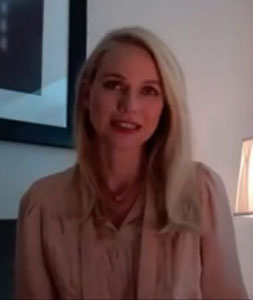 Naomi Watts has the film The Impossible – about a family caught, with tens of thousands of strangers, in the mayhem of a tsunami – coming out soon and The Hollywood Reporter's Scott Feinberg caught up with her at TIFF (Toronto International Film Festival) to chat with her about the film and her career.
In the video she talks about first wanting to be an actor and how she got started acting in Australia. She says at one point that she was initially going to give herself a 5-year-plan and even had thoughts of quitting acting but then she got David Lynch's Mulholland Drive and everything changed.
She also talks about The Impossible and much more. It's a great interview you should definitely check out!  Read more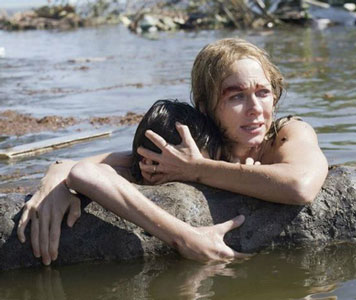 One would think that after being manhandled (apehandled?) by a giant gorilla in King Kong an actress could pretty much pull off any physical role.  But Naomi Watts, who stars in The Impossible, which premiered at the Toronto International Film Festival, had to fend with far more than a digital gorilla since much of the film takes place during a tsunami in Thailand. 
On one hand, Watts admits that the role didn't require her to memorize much dialogue: she says it amounts to about two pages, and "The rest is about physical stuff or groans or calling each other's names." Read more
J. Edgar: As the face of law enforcement in America for almost 50 years, J. Edgar Hoover was feared and admired, reviled and revered. But behind closed doors, he held secrets that would have destroyed his image, his career and his life.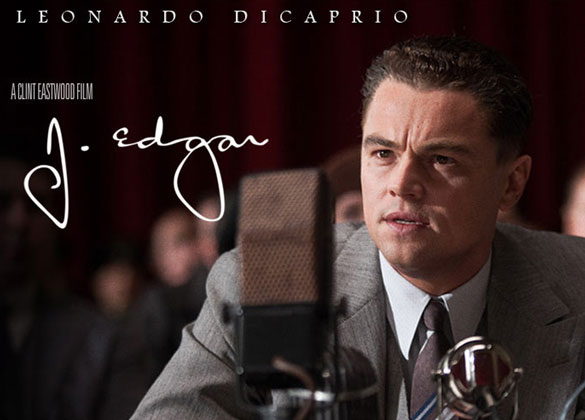 Director: Clint Eastwood
Cast: Leonardo DiCaprio, Naomi Watts, Judi Dench, Armie Hammer, Josh Lucas, Ken Howard
In theaters: November 9th, 2011    Read more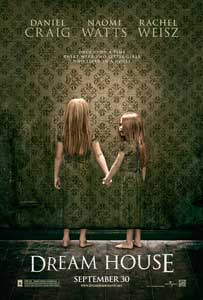 Dream House: Some say that all houses have memories. For one man, his home is the place he would kill to forget. Daniel Craig, Naomi Watts and Rachel Weisz star in Dream House, a suspense thriller about a family that unknowingly moves into a home where grisly murders were committed…only to find themselves the killer's next target. Successful publisher Will Atenton (Craig) quit a high power job in Manhattan to relocate his wife, Libby (Weisz), and two girls to a quaint New England town. But as they settle into their new life, they discover their perfect home was the murder scene of a mother and her children. And the entire city believes it was at the hands of the husband who survived. When Will investigates, he's not sure if he's starting to see ghosts or if the tragic story is just hitting too close to home. His only clues come from Ann Paterson (Watts), a mysterious neighbor who knew those who were shot. And as Will and Ann piece together the haunting puzzle, they must find out who murdered the family in Will's dream house before he returns to kill again.from trailers.apple.com
Director: Jim Sheridan
Cast: Daniel Craig, Naomi Watts, Rachel Weisz, Marton Csokas, Elias Koteas, Jane Alexander
Writers: David Loucka
In theaters: September 30th, 2011