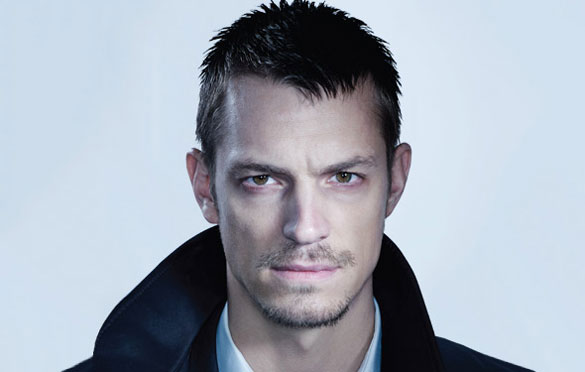 Get ready for Joel Kinnaman to become a household name. Even though he's already familiar to U.S. television audiences with the show The Killing, his current role as Alex Murphy, the Detroit police officer who is rebuilt into a futuristic lawman in Robocop, is sure to change all of that.
The 34-year-old actor talked to Vulture about the role and how he was cast in such an iconic movie.
He said, "…when you're an unknown, this is the kind of movie that you can get, because the franchise is bigger than the person. For these kinds of films, they want somebody that's not too well known, because that would take focus from the character, in a sense. So I knew that I had a shot, and I just worked my butt off to prove it to everyone that I was capable." Read more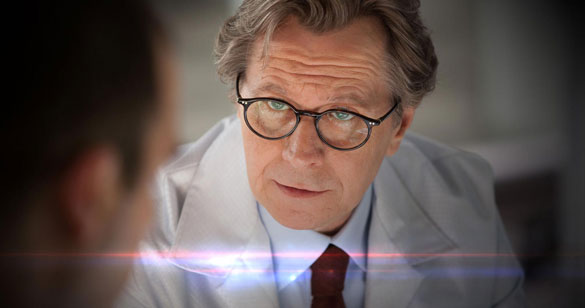 Gary Oldman is one of those actors who can draw me to a movie just because his name is on the poster. While unfortunately that sometimes leads me to go to screenings for movies like Paranoia, most of the time it pays off because Oldman is a great actor. However, it is clear that Oldman has increasingly taken supporting roles in big-budget projects, particularly after he appeared in several Harry Potter movies and Christopher Nolan's Dark Knight trilogy.
In fact, in 2014 you won't see Oldman at the arthouse cinema but in multiplexes in RoboCop and Dawn of the Planet of the Apes. He spoke to The Independent about this recent career change but also explains why he turned down a role in Thor. Read more
I guess maybe you can learn acting from osmosis by simply being in the company of one of the best actors around.
Producer and manager Douglas Urbanski, who counts Gary Oldman as one of his top clients, has already made a very brief appearance in The Social Network as the president of Harvard and in two brief parts in the 2000 film The Contender (which also starred Oldman) and the 1990 film Megaville.  But it seems like he's making his film appearances more often than his previous once-in-a-decade schedule, as Urbanski will star in RoboCop as the mayor of Detroit, the city where RoboCop brandishes his law and order.  Read more
Gary Oldman has been a legendary presence on the screen for more than 25 years and is known to millions worldwide for his embodiment of some of cinema's most iconic characters.
In addition to Commissioner Jim Gordon, he has portrayed such wide-ranging and unforgettable roles as Harry Potter's beloved godfather, Sirius Black; Dracula; Beethoven; Lee Harvey Oswald; Sid Vicious; and John le Carré's ultimate spy, George Smiley, in an Oscar®-nominated performance.
Oldman is one of the highest-grossing actors at the global box office, having appeared in a number of the most successful films of all time, including the top-grossing Harry Potter franchise. He originated the part of Sirius Black in 2004's Harry Potter and the Prisoner of Azkaban, and reprised his role in Harry Potter and the Goblet of Fire, Harry Potter and the Order of the Phoenix, and the record breaking finale, Harry Potter and the Deathly Hallows – Part 2. Read more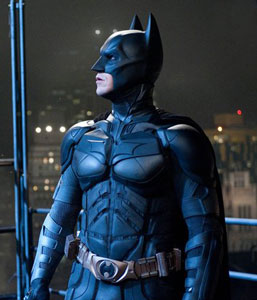 The latest trailer for The Dark Knight Rises was released last night and it looks appropriately moody, dark and I, for one, can't wait to see it.
The Dark Knight Rises: As Batman deals with his new status as a wanted vigilante, he must also contend with two new enemies, Bane and Catwoman.
Director: Christopher Nolan
Cast: Christian Bale, Michael Caine, Gary Oldman, Morgan Freeman, Anne Hathaway, Joseph Gordon-Levitt
In Theaters: July 20th Read more
Losing the script of a film you're working on is bad enough.  But losing a script to one of the most anticipated sequels of all time, which also happens to be directed by one of the most tight-lipped filmmakers Christopher Nolan?  That's a potential for disaster that could make a lot of very powerful people very disappointed in you.
But that's a disaster that Gary Oldman almost faced when he thought he misplaced the script to The Dark Knight Rises, in which he stars as Batman's ally Commissioner Gordon for a third time. 
He tells the BBC, "I was in a panic for 20 minutes.  I thought, 'where the hell have I put it?'"  Since hardly anyone had access to the script, Oldman's script was personalized.  He adds, "It had my name on it.  They would have killed me." 
Security surrounding the script has gone to extreme measures, with Oldman pointing out, "When he [Nolan] gives the script out, it doesn't have the ending. Characters sometimes change, or their names change. And you have to go to the studio to read it." Read more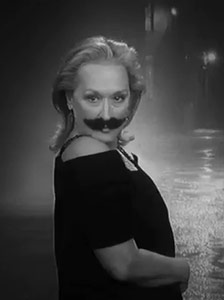 Jimmy Kimmel's annual Oscar night show is always a lot of fun to watch because it takes your mind off of how much of a let-down the Award's show was. At least for me it does. 
Every year, he does some huge and funny spoof and this year was no different. Movie: The Movie stars everyone from George Clooney, Matt Damon, Gary Oldman, Cameron Diaz, Emily Blunt, Meryl Streep, Charlize Theron, Christoph Waltz and plenty more.
It's been getting razzed on Twitter – "it sucked!' – is pretty much what I've been hearing but I liked it. I think they probably just hate Kimmel and won't give him any props no matter what.
Check it out for yourself.  Read more
I'm not sure which is more inconceivable: that Gary Oldman has never been nominated for an Oscar before 2012, or that Oldman finally has been nominated for his first Oscar. 
He has been nominated for his captivating performance in Tinker Tailor Soldier Spy — in which Oldman plays retired spy George Smiley — after a quarter of a century of acclaimed roles in Sid and Nancy, True Romance, Dracula, and Leon: The Professional went unrecognized.  While speaking with Moviefone, Oldman reflects on his excitement about being nominated, what he loves about the George Smiley role, and how he chooses his often offbeat parts.
Oldman says that he was taken by surprise when he heard about his nomination, especially since he hadn't been nominated for other "preliminary" awards.  He says, "I was in Berlin, rather fittingly, and I was giving what I thought would be my last interview about Tinker Tailor, and my manager came in and said I'd been nominated. It wasn't expected, because we were not there at SAG or the Globes, so I wasn't holding my breath, but I thought there was a chance. It's exciting, it's wonderful."  Read more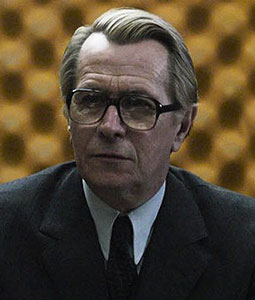 Being nominated for acting awards is nothing new for Gary Oldman, but his starring role in Tinker Tailor Soldier Spy has netted him even more nominations, with Oldman already being awarded the San Francisco Film Critics Circle Award for Best Actor.
And though Oldman is likely to see his name broadcasted again in all types of media this summer when he appears in The Dark Knight Rises, Oldman tells NPR that he'll miss playing the subdued George Smiley and the advantages offered by roles in quieter films.
Because he is someone who gets very deep into his character, Oldman explains that playing George Smiley was good for him, explaining that the "anti-James Bond" never loses his calm.  He says, "I was leading a quiet life, an anonymous life outside of the set.  He's one of the few characters that I missed when the movie ended. I miss George. I liked being in his company."  Read more
Once best known for villainous roles in films like Leon: The Professional, Air Force One, and The Fifth Element, Gary Oldman has more recently become recognized for his "good guy" supporting roles in Christopher Nolan's Batman films and the Harry Potter series. 
Oldman continues his transformation into heroic roles in Tinker, Tailor, Solider, Spy as MI6 spy George Smiley, and, in an interview with The Daily Beast, Oldman talks about how his career has followed a unique trajectory.
Oldman's gradual turn to less villainous roles mostly came from the desire to do something different with his villainous career path.  He explains, "I just got tired of being the villain, or the go-to guy when you wanted someone who was an extrovert or an eccentric. There's a villain role that came in for me recently, and I just said, 'This is how much I want.' [Laugh]  You have to pay me this much to even get me at the table, because I'm more expensive if I play a villain!"
Yes even though Oldman has taken on more heroic roles, he still maintains his reputation of never acting in the same way twice.  Although he does this by looking for what he calls, "the key to open the door to a character," the process can be difficult.  For example, for his role as Irish mobster Jackie Flannery in the 1990 film State of Grace, Oldman confesses, "I found real trouble finding that character. I went to a costume fitting at literally 5 to midnight and we were starting shooting in two days, and I didn't have the character. I put on this leather jacket, and I had this long hair, and I flicked my hair. But I didn't flick it sideways. I flicked it up. And I got him! I thought, 'That's it. This is the guy.'"  Read more