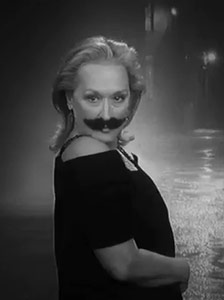 Jimmy Kimmel's annual Oscar night show is always a lot of fun to watch because it takes your mind off of how much of a let-down the Award's show was. At least for me it does. 
Every year, he does some huge and funny spoof and this year was no different. Movie: The Movie stars everyone from George Clooney, Matt Damon, Gary Oldman, Cameron Diaz, Emily Blunt, Meryl Streep, Charlize Theron, Christoph Waltz and plenty more.
It's been getting razzed on Twitter – "it sucked!' – is pretty much what I've been hearing but I liked it. I think they probably just hate Kimmel and won't give him any props no matter what.
Check it out for yourself.