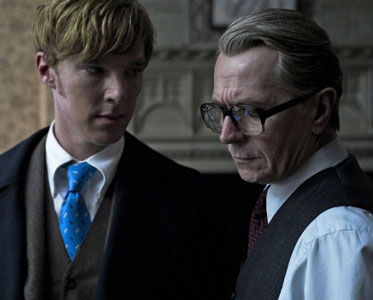 Here are a couple featurettes from Tinker, Tailor, Soldier, Spy.
I really liked this film. It takes it's time telling the story so if you're not a fan of a slow moving film like this, you might not want to catch it.
The cast includes Gary Oldman, Colin Firth, Tom Hardy, John Hurt, Mark Strong, Toby Jones and Benedict Cumberbatch and they are all superb. I think it's well worth a watch.
The film opens tomorrow.
 Check out Gary Oldman's scarf here's sporting. I wish I could get away with something like that.