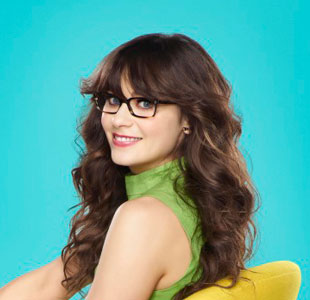 With new show New Girl, singer/actress Zooey Deschanel has successfully made the leap to television, playing a twenty-something who moves in with a group of three men she met online after catching her live-in boyfriend with another woman. It's attracted an average of 9.8 million viewers in its first two weeks on air, thanks in no small part to its unique brand of quirky humor, which unsurprisingly spilled over into its theme song.
"I wanted something upbeat that really felt like a theme song," explained Deschanel, saying that the themes from classic sitcoms like Welcome Back, Kotter and The Mary Tyler Moore Show served as inspirations. "The theme song from Mary Tyler Moore really gets you ready for a show about someone who is taking on a new life."
One-half of indie duo She & Him and wife to Death Cab for Cutie frontman Ben Gibbard, Deschanel is no stranger to pop music. "We wanted to have a Lovin' Spoonful kind of feel," she said.
Video after the jump.