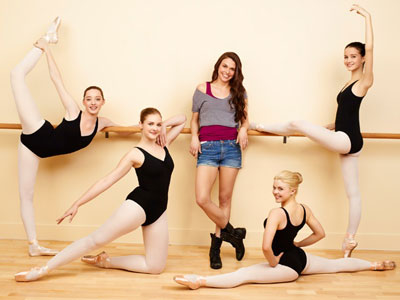 Want to watch Sutton Foster in Bunheads?
Sure you do!
And thanks to Broadway.com, you can!
The show is the tale of a Las Vegas showgirl (Foster), who impulsively marries a man, moves to his sleepy coastal town, and takes an uneasy role at her new mother-in-law's dance school. It premieres June 11 on ABC Family. 
And if you watch the show, check out the piano player. I swear it's the same guy who is the piano player on Glee.
Go to abcfamily.com/bunheadssneakpeek and type in the code BroadwayBunheads
Check it out now because only a limited amount of people can watch it!