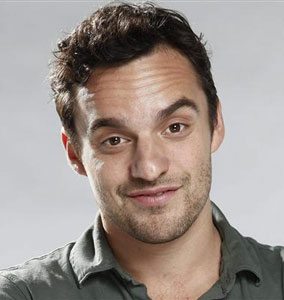 Jake Johnson is lucky that he got cast on New Girl, FOX's runaway hit starring Zooey Deschanel as the only female in an apartment of four thirty-somethings. As he recently told the Associated Press, he's not much of a playwright.
Following his dream of becoming the next David Mamet, he once wrote "a very serious little one act play about drugs and children" that was picked up by a local theater, who wanted to produce it without his input.
"The director said, 'We don't need you around. Just come the night of the show and enjoy your work' and I thought like, 'Sounds perfect. If I don't have to work, I'm not gonna,'" he recalled. "So, my girlfriend and I showed up and the show starts and I'm like, 'Oh, what a drag.' So I turn to my girlfriend and I go like, 'This one sucks' and she looks at me like, 'You're an idiot' and I realized it was mine. I went home, cried my eyes out and was devastated."
Johnson also stars in Safety Not Guaranteed, an independent film that co-stars Parks and Recreation's Aubrey Plaza and opened Friday. New Girl, in which he plays Deschanel's onscreen love interest Nick Miller, returns in September for its second season.