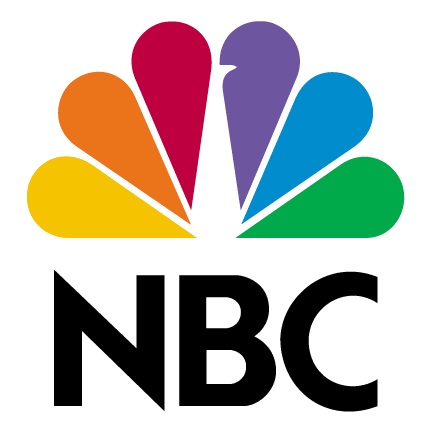 NBC has released the trailers/previews to all 10 of its upcoming shows they've added to their fall schedule.
I've been looking forward to catching a glimpse of Smash and The Playboy Club – mostly that's because those were the two I've heard the most about. I'm actually looking forward to Smash now that I've seen it.
Check them out after the jump!
Up All Night: Written by Saturday Night Live's Emily Spivey, executive produced by Lorne Michaels, and directed by James Griffiths (Episodes), Reagan and Chris are about to find out whether it's really possible to have it all. Starring Christina Applegate, Will Arnett and Maya Ruldolph.
Bent: From writer Tad Quill (Scrubs, Spin City) and starring Amanda Peet comes a new romantic comedy about two people who may be bent, but are definitely not broken.
Smash: In the era of The Voice and Glee, executive producers Steven Spielberg and Craig Zadan & Neil Meron (producers of Chicago and Hairspray), and songwriters Marc Shaiman and Scott Wittman (Hairspray), bring you the blood, sweat, and tears of the making of a Broadway musical. Starring Debra Messing and Katharine McPhee.
Awake: From groundbreaking writer Kyle Killen (Lone Star) and starring Jason Isaacs (Brotherhood, Harry Potter) comes a drama about the power of the mind, where the inception of life is a mystery and reality might just be overrated.
Are you there vodka? It's me, Chelsea?: Starring Laura Prepon (That '70s Show) in the title role and based on the outrageous number one best-selling book by Chelsea Handler, this is one prayer that should definitely not be taught in schools.
Free Agents: This crooked workplace/romantic comedy written by John Enbom (Party Down) and directed by Emmy Award winner Todd Holland (Malcolm in the Middle) proves you can try to put yourself back out there, but sometimes what you need is right in front of you. Even if it's a really bad idea. Starring Hank Azaria and Kathryn Hahn.
Whitney: Bright young comedian Whitney Cummings (Chelsea Lately) brings her unique and hilarious perspective on love to this new comedy series that proves there's no right way to be together… but there are plenty of wrong ways.
Prime Suspect: From director Peter Berg (Friday Night Lights) comes the re-imagining of the British television hit starring Maria Bello (The Mummy: Tomb of the Dragon Emperor, A History of Violence, The Cooler) as the tough-as-nails detective who doesn't know when to quit.
Grimm: From executive producers David Greenwalt (Angel, Buffy the Vampire Slayer) and Jim Kouf (Angel, National Treasure) comes a new world of police work where all cases have a storybook connection… but not always happily ever after. Starring David Giuntoli, Silas Weir Mitchell, Russell Hornsby and Bitsie Tulloch
The Playboy Club: From Academy Award-winning Executive Producer Brian Grazer, Executive Producer Chad Hodge (Tru Calling), and Director Alan Taylor (Mad Men) comes a provocative new series about a time and place that challenged the social mores, where a visionary created an empire, and an icon changed American culture. Starring Amber Heard and Eddie Cibrian.