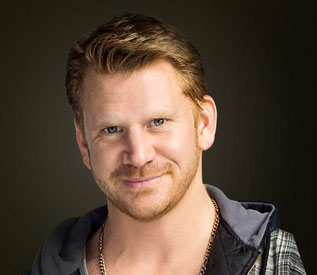 Pursing a career in the arts is a challenging endeavor. For some actors, like Ray Donovan's Dash Mihok, it's even more demanding compared to the average artist. Mihok was diagnosed with Tourette's Syndrome at the age of 6.
His symptoms include violent tics and sometimes compulsive thoughts. He talked with CNN about how he approaches his career when dealing with an often misunderstood disorder. 
The Showtime star shared what it was like to audition for a casting director while keeping his Tourette's Syndrome under control.
He said, "When I auditioned when I was younger, I definitely hid it. In fact, I hid it from the Hollywood world as much as I could until, probably, my mid-20s. I'm not sure if that was a conscious effort, but it was just what I did growing up. It was better for me to cope that way. I'd just keep it bottled up, then go somewhere else and have an outburst."
Mihok knows how important that audition room is, but sometimes he has other things to worry about.
"Auditioning is one of the most nerve-racking things you could ever do, but you have to be so focused that you don't tic," said the 39-year-old actor.
Even though his tics are almost imperceptible on camera, the Romeo + Juliet star knows that his state of tranquility is just temporary.
"People believe that if you can shut your Tourette's off for a period of time, then you can always shut it off. I try to explain to people that if I spent my whole life trying to control my tics, that's all I would have time for," Mihok explained.
He continued, "If I can just accept it, and tic when I want to and have my passion project — what I'm mentally, physically, emotionally invested in something — where you're fully focused and your body ports and mind are all moving toward this one goal, you're focused and you can shut it off, but only for a certain period of time. Then, you have to let loose."
However, he doesn't think his on set approach is any different from any other actor without Tourette's Syndrome.
Mihok said, "I think that's what it's like for most people, who let loose in other ways, doing different things."
The actor spends his free time working with the Jaylen's Challenge foundation which educates kids about Tourette's and bullying. He hopes to inspire the younger generation who share his disorder with his success in Hollywood.