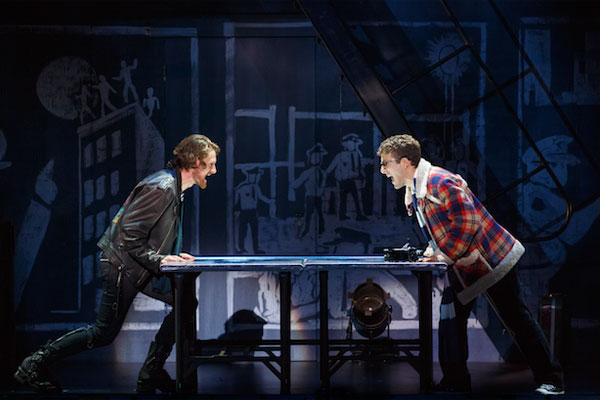 Jonathan Larson's beloved musical Rent is currently on tour celebrating its 20th anniversary and… wait… it's been 20 years? How did that happen? It seems like yesterday I saw my first production of the now classic show, a re-telling of Puccini's La Boheme, set in 1996's East Village, New York City.
Two decades is a long time but judging by the packed house and people singing each along (very under their breath, thankfully) at the San Diego Civic Theatre, the show's following hasn't diminished.
The show is about living life to the fullest, fighting wrongs and most of all, friendship and love. Mark Cohen (Danny Harris Kornfeld), an aspiring filmmaker, and his friend, an HIV-positive musician Roger (Kaleb Wells) are trying to leave their mark on the world. We also meet Mimi (Skyler Volpe), Angel (David Merino) and Tom Collins (Aaron Harington), all HIV-positive and trying to find love and acceptance. On again/off again couple, performance artist Maureen (Katie LaMark) and Joanne (Jasmine Easler) round out the group of friends.
Directed by Evan Ensign, this version of the show doesn't live up to past productions I've seen, though it does have some standout performances. Aaron Harrington is absolutely fantastic as Tom Collins. He's got a deep, rich voice that demands attention and when he sings the reprise of "I'll Cover You," your heart will ache. Katie LaMark is equally good as Maureen. "Over the Moon" can be a difficult song to play, it's over the top and can stink to high heaven when done poorly but she kills the number.
The cast is fine and the all have their moments but at times it feels like we're watching a really good cover band. They're talented actors and have great voices but at times, it felt like some were just hitting their marks and the necessary beats of the show. They weren't actually living it there and now which is a shame, especially with songs as lively, vibrant and beautiful as "Without You" and "One Song Glory."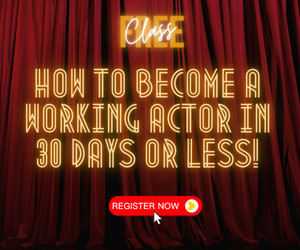 'Rent' is currently playing at the San Diego Civic Theatre. For more info: broadwaysd.com