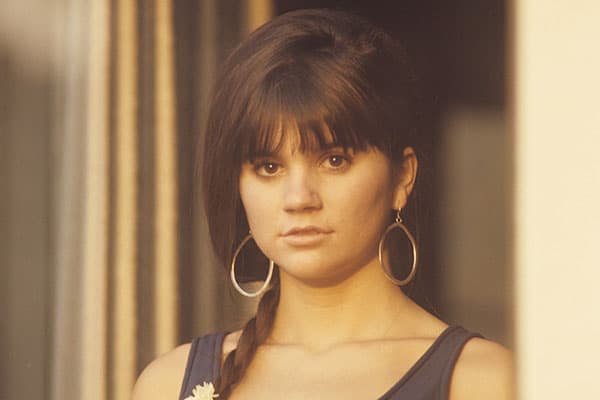 The one sad thing about the passage of time is that we sometimes forget about the entertainer's who were so influential throughout the years. Take Linda Ronstadt for instance. She's virtually disappeared since she was diagnosed with Parkinson's disease. She's lost her voice and unfortunately for everyone, hasn't performed since. After watching the new documentary, Linda Ronstadt: The Sound of My Voice, only do you realize what a powerhouse or a performer she was.
Narrated by Ronstadt herself, the documentary, directed by Rob Epstein and Jeffrey Friedman, begins with her early childhood, where she grew up on her family's ranch in a border town near Mexico. Her entire family was musical, and that became great influence as she was growing up.
She moved out to Hollywood when she was eighteen and pretty quickly became a success, thanks to her beauty and her voice. Oh, man, that voice.
It touches on her relationship with then Governor Jerry Brown, her political activism and how she was able to tackle any genre in entertainment with ultimate perfection, like her 1981 Tony Nomination for Best Performance by an Actress in The Pirates of Penzance. She was just unstoppable.
The film also benefits from showing clips of performances throughout her career alongside interviews of longtime friends and colleagues like Dolly Parton, Emmylou Harris and Don Henley.
And it's not only a film about her life. It also delves into early 70's rock and folk music, with plenty of interesting anecdotes, like how she had a part in bringing The Eagles together (Glenn Frey and Henley were musicians in her band early on) and how she helped the careers or Harris and other female musicians.
It does though, tell her story through a glossy lens. It only slightly touches upon her use of weight loss drugs and drugs in general. Why didn't they show more about how she has been affected by Parkinson's or her life since she's left music? It would have had much more of an impact if it went a bit deeper than it does.
Even with the rose-colored lense, it's a swoony remembrance of how huge a star she was and how her voice was one for the ages.