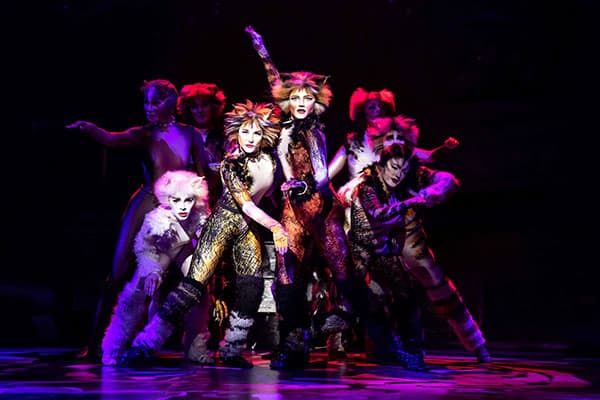 With over 7,000 performances on Broadway, a revival that just ended and an upcoming movie starring Judi Dench and Taylor Swift, it's safe to say that Cats is a worldwide phenomenon.
The Andrew Lloyd Webber musical, which is based on a book of poems by T.S. Elliott, has a paper-thin plot. Thankfully, it's backed up by some terrific musical numbers and an outstanding performance by Keri Rene Fuller, who plays Grizabella.
The story, if there actually is one, can be basically summed up in one sentence: Old Deuteronomy (Brandon Michael Nase) has to decide which cat to send up to heaven.
And with that, each cat then introduces themselves to try and convince him that they are worthy. The main problem with how the story is told is that you can't invest in any one character. There's not one particular cat who you'd like to see sent up to that big catnip farm in the sky. Song after song, each cat dances and sings but after that most fade into the background. And there are so many cats that at times, they tend to blend together.
The one cat who you will definitely want to see more of though is Fuller's Grizabella. Her version of 'Memory' is almost chilling and is a must see. Towards the end of the song, there was not a peep (or is that purr?) in the theater. Every single audience member was mesmerized by what she was doing on stage and the incredible applause afterwards was well earned.
Another stand-out number was 'Magical Mister Mistoffelees'. Tion Gaston, as the magical cat, descends from high above the stage, dancing and singing all while wearing a very cool jacket that changes colors every few seconds.
The show, directed by Trevor Nunn, resembles other big old-school musicals like Jesus Christ Superstar and Phantom of the Opera. If you enjoyed those, it's a good bet that you'll enjoy this production with it's flashy costumes and dance numbers by Andy Blankenbuehler.
Cats is playing at the San Diego Civic Theatre through Sunday. For more info: Broadway San Diego