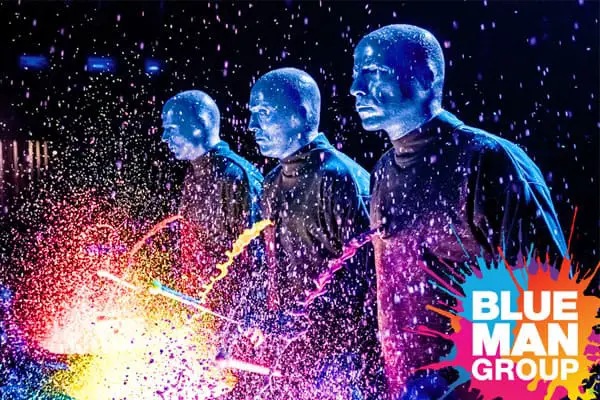 The Blue Man Group, that crazy Las Vegas staple that's almost a rite of passage for visitors on the strip, played to a packed crowd on the recent visit to the Civic Theatre. And their touring show, Speechless, did not disappoint.
The three unnamed bald blue bros walked on stage and it was non-stop craziness for 90 minutes. The blues create music from whatever they can get their hands on, using actual instruments or ones that look as if something Rube Goldberg have made. Each song, if that's what you'd call them, is loud and bass-heavy but there's no doubt that you will be bobbing your head or tapping your foot the whole time.
And if you can put that energy into visuals, this group does it. From the colorful confetti dropping out of the rafters to the paint that they use to create instant art, to the audience participation towards the end, it's just plain fun. Except for the clean up crew because they have their work cut out for them after each performance.
Imagine being up there on that stage and being part of that group. Each performer is expressionless and silent the whole time. No matter what happens on the stage, no matter what mishap or happy accident, you cannot break character! It's absolutely crazy to think about.
The show does wilt a bit in the middle, particularly when they bring up members of the audience – and, honestly, it may have been that the ones brought on stage were just duds – but it ramps back up to eleven for the last part of the show. And be ready, because almost anything can happen.
Blue Man Group performed their show, 'Speechless', at the San Diego Civic Theatre this past weekend. For more info: Broadway San Diego