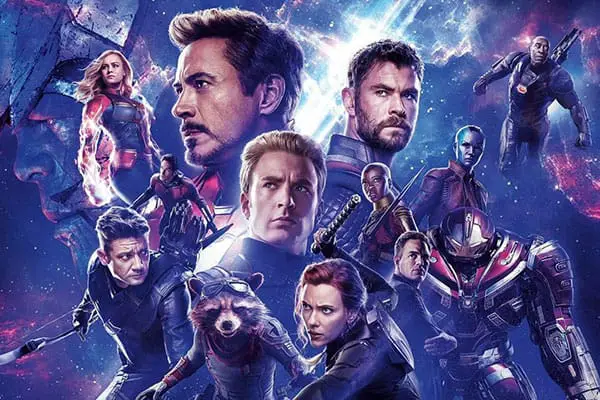 What is arguably one of the greatest movie franchises in history has come to an end. And wow, what an ending it is.
Avengers: Endgame written by Christopher Markus and Stephen McFeely and directed by Joe and Anthony Russo, picks up pretty much right where Infinity War left off. The team (and all of mankind) has been decimated and now they're trying to pick up the pieces. But do they pick up the pieces and start over or do everything they can to get back what they've lost? Come on, they're The Avengers! You know that they're going to do – as they say in the film – "Whatever it takes."
It's difficult to talk about the specifics of the movie without ruining it for anyone but it's safe to say that emotions will run the gamut. You'll laugh (you'll actually laugh a lot), most likely shed some tears and at one point, you'll want to stand up and cheer. Ok, you'll probably want to do that more than once.
A big reason the film works so well because of the familiarity of the characters, the love that we have for them. We know the in-jokes and it makes them that much funnier. When characters give another a glance or side-eye, we know instantly what they are mean. And we also know that for most of the heroes, it's goodbye and we just savor every moment.
Even though the film is jam-packed with characters, Endgame really belongs – heart and soul – to the original team; Hawkeye (Jeremy Renner), Black Widow (Scarlett Johansson), Bruce Banner/Hulk (Mark Ruffalo), Thor (Chris Hemsworth), Captain America (Chris Evans) and Tony Stark/Iron Man (Robert Downey jr.).
As Nick Fury (Samuel L. Jackson) said in the first Avengers, "There was an idea… called the Avengers Initiative. The idea was to bring together a group of remarkable people, see if they could become something more." After 22 films, one thing is certain: that statement came true.