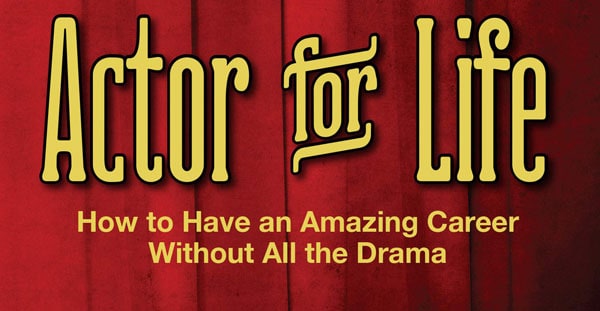 If you've been searching for a book that's not only full of great acting tips but also a guidepost to staying connected to acting as a craft, Actor for Life: How to Have an Amazing Career Without All the Drama, might be the book for you.
Written by Connie de Veer, a Professor of acting at Illinois State University, and Jan Elfline, a trainer who specializes in human behavior, Actor for Life provides practical tools and real-world lessons that can help beginning actors and those who've been at it for years, giving them a refreshing, motivating shot in the arm.
So many acting books are a chore to get through, where they use page after page of filler to finally giving the reader one paragraph of something that's actually useful. Not this book. It's a quick, fun and upbeat read that's full of good info, combining accessible advice that's easy to implement alongside some pretty cool exercises that the authors created themselves. They call it, Try This, and each one is as good as the last.
They've also got a handful of interviews and advice from actors like Gary Cole (The Good Wife, Veep and Office Space), Sean Hayes (Will & Grace) and Tony Award winner Judith Ivey and casting directors, Linda Lowy (Grey's Anatomy) and Deborah Barylski (Arrested Development). Each one of them has their own unique bit of thoughts and advice and after reading each, odds are you'll earmark each page.