Want to watch 8 minutes of That Championship Season?
Thanks to Broadway World, you can!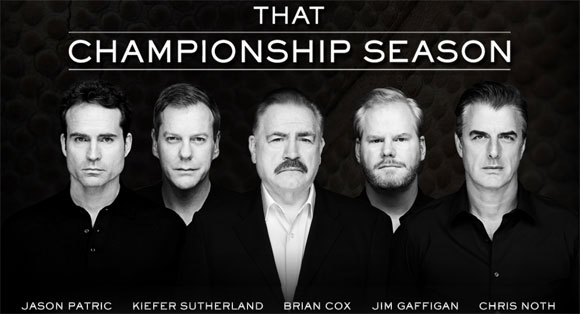 The video features all the stars (Brian Cox, Jim Gaffigan, Chris Noth, Jason Patric and Kiefer Sutherland) in snippets from the show.
Also check out the brief cast interviews. I recommend the one with Brian Cox if you can only watch one.
This is a limited engagement through Sunday, May 29th, 2011.
Kiefer Sutherland
What's your favorite moment in the play?


Jason Patric
What's it like to act in your fathers play?

Chris Noth
What's the best way to play comedy?

Brian Cox
What is it like working with this cast?

Jim Gaffigan
Did you always want to be on Broadway?