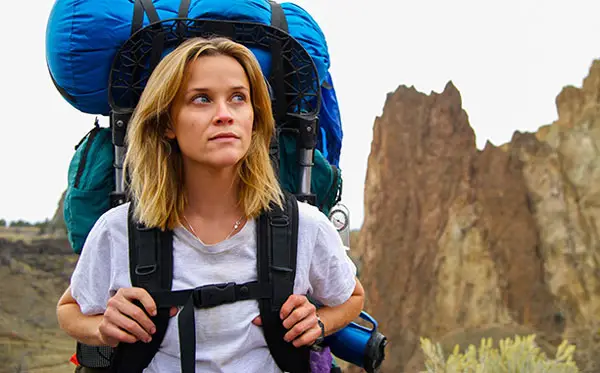 Reese Witherspoon made her mark in Hollywood as America's sweetheart, but she's now trying hard to break that image. In her latest film, Wild, she's attempting bring an edgier side to the big screen.
She explained how film studio executives were the biggest hurdles to making this transition, "I've sat through millions of development meetings where people are like: 'We don't want Reese to say profanity. We don't want her to have sex. We don't want her to take drugs.' I didn't really feel the constraints of it until about three years ago, where I realized, 'I'm not this.' I'm a complex person that has so many different aspects in my personality. But somehow, I have this reductive experience where I'm put into this tiny little box."
That tiny box is very specific. The Oscar-winner shared, "Likable. Can we scrub the likable box? And what is likable? To me, likable is human, and real, and honest. To me, I find the character in Wild much more likable than a lot of characters I've played in comedy. She's telling the truth. She's not ashamed of the sexual experiences she's had. She's not ashamed of her drug use."
Fans are going to be impressed with her breaking the good girl mold as she guns for another Oscar nomination after her big win for Walk the Line in 2006.
Wild opens on Dec. 5.